Mohit Jangid Artist - A 4th Generation Dynasty of 11 Nationally Acclaimed Awards
In 2018, a challenge was posed to Mohit Jangid Artist, a skilled sandalwood artist from Jaipur. The challenge came from none other than the prominent American art collector, Mr. Jorge Flores. Flores asked Mohit to create a stunning replica of a 500-year-old altarpiece that was housed in the British Art Museum. Mohit, a lover of all things challenging, eagerly accepted the job.
Mr. Flores was so impressed with the final product that he invited Mohit Artist and his parents to his
home in Maryland, US, for an entire month!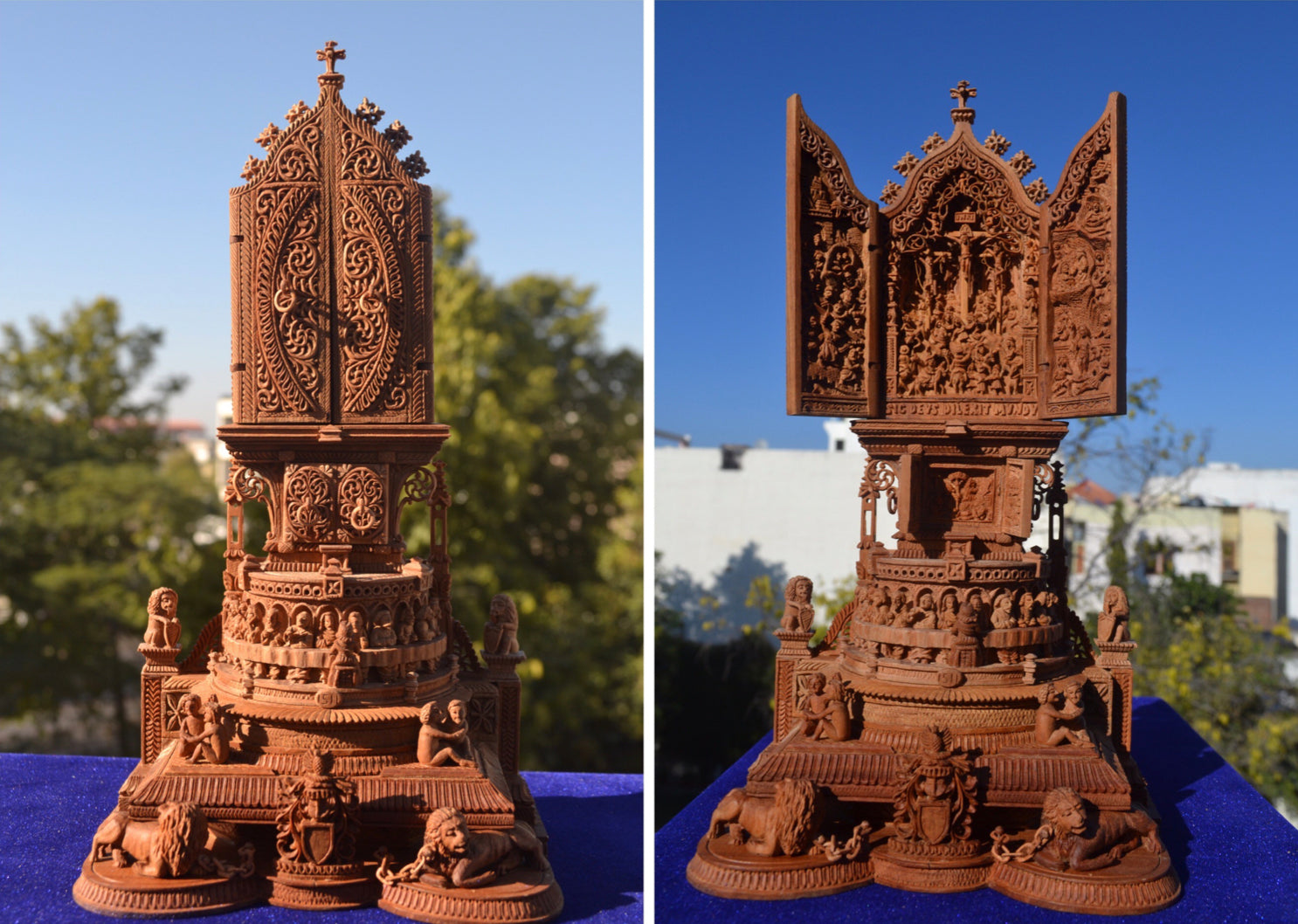 After six months of diligent work, Mohit Artist completed the 11-inch piece, which was comprised of intricate carvings with 70 human figures and 30 animal figures.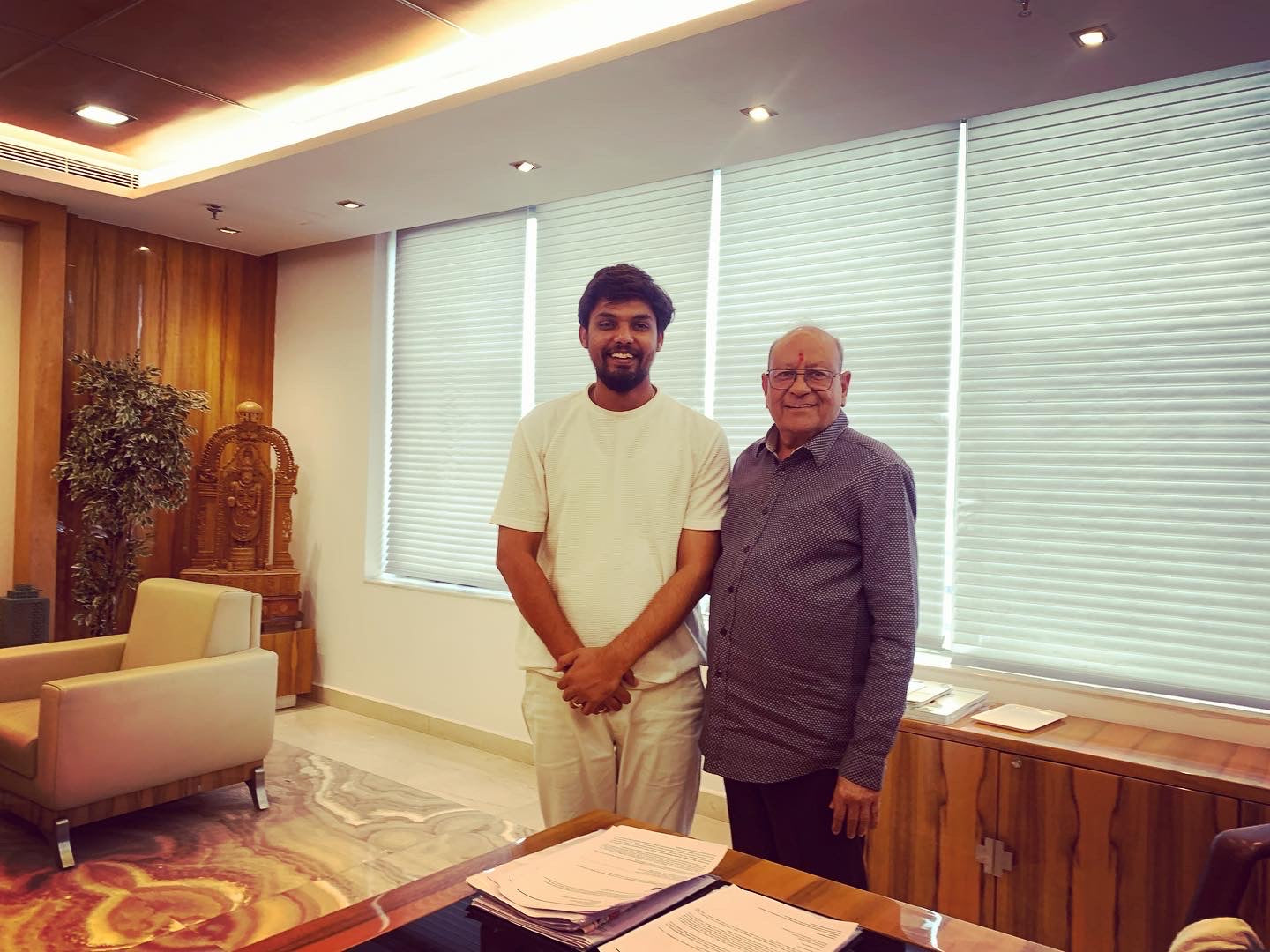 Mr. R S Goenka, Founder of Emami Group
RS Goenka, a renowned business tycoon, is highly respected in the corporate world for his affable nature and discerning taste. Through their online platforms, they discovered the extraordinary work of Mohit Jangid. Upon meeting Mr. Jangid, Emami was immediately captivated by his
exceptional demean or, unparalleled skill, and unwavering passion for his craft.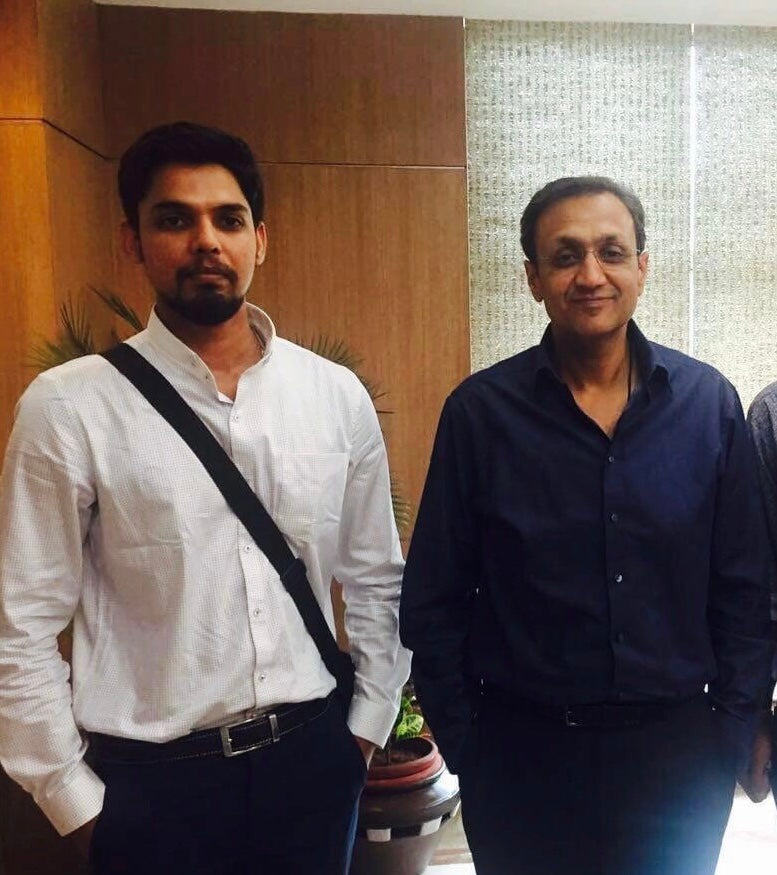 Mr. Anil Rai Gupta, Chairman & Managing Director of Havells India Ltd.
Anil Roy Gupta, Managing Director of the Havells Group, had the pleasure of discovering the talented Mohit online. Intrigued by Mohit's artistic sense and captivating behavior, Anil decided to connect with him. Impressed by their shared passion, they arranged a personal meeting in the vibrant city of Noida. He's been a frequent customer since.
Sandalwood Carving Sitar by Mohit Jangid
A unique replica of the Sitar (Veena), a musical instrument, crafted from pure sandalwood. This exquisite piece features carvings of Goddess Saraswati, symbolising knowledge and music, and Lord Ganesha, representing wisdom and obstacle remover. It showcases the ancient art of sandalwood carving practised in Southern India. The piece is illustrated with peacocks – the national bird of India and embellished with intricate carvings that reflect the myriad motifs from Indian culture. by Artist Mohit Jangid From Jaipur
PM Modi gifts sandalwood replica of sitar to French President Macron Made by Mohit Jangid
Master Creations
By Mohit Jangid
PM Modi gifts sandalwood artefact from Mohit Jangid 'Krishna Pankhi' to Japanese counterpart Fumio Kishida
Fast forward to 2022, and Mohit's name is once again making waves in the world of art. When Japanese Prime Minister Fumio Kishida visited India, Prime Minister Narendra Modi gifted him a 'Krishna Pankhi' made by none other than Mohit Jangid. The sandalwood artifact was a true masterpiece, with ornamental work and compartments that showcased different poses of Lord Krishna.

Mohit's impressive skills and precision in carving sandalwood are evident in every piece he creates. His work is not only beautiful and elegant but also demonstrates his unwavering passion for his craft and his love for challenges.
KRISHNA PANKHI NEWS COVERAGE
THE ECONOMIC TIMES

BT BUSINESS TODAY

ZEE NEWS

INDIA TODAY

THE TIMES OF INDIA

NDTV India
P.M. Narendra Modi Gifting The Sandalwood Box To Joe Biden.
Mohit Jangid, a miniature artist from Jaipur made this box out of sandalwood, where the sandalwood was sourced from Mysore, Karnataka. The artist stated that Central Cottage has been receiving our products for the past two years. This package, which was manufactured to order, took around 2.5 months to prepare.
PRESENTING CULTURAL LEGACY!
During the recent summit between Indian Prime Minister Narendra Modi and US President Joe Biden, a remarkable gift was presented. A sandalwood box, exquisitely carved with intricate designs, was bestowed upon the esteemed leader from the United States. The artist responsible for this masterpiece is none other than Mohit Jangid, a recipient of the coveted national award for his exceptional sandalwood carvings. He hails from a family of renowned artisans, and his talent for woodworking is matched only by his passion for the craft.

Jangid, together with his skilled team, poured their hearts and souls into the creation of this stunning box. The level of detail and precision exhibited in their work is truly awe-inspiring. The box was eventually chosen from the prestigious Central Carving Emporium, a testament to the quality of Jangid's artistry.
Exquisitely carved with intricate designs
When the box was presented to President Biden, it was a moment of great pride for India. This gift not only showcased the country's rich cultural heritage but also served as a symbol of friendship between two great nations.
News Coverage