Regular price
Sale price
$340 USD
Unit price
per
Sale
Sold out
Height: 13 Inches (with Chain)
Width: 4 Inches (Case Diameter)
One of the most prominent pieces that Jangid family has produced is the pocket watch. They were the most common type of watch from their development in the 16th century until wristwatches became popular after World War I during which a transitional design, trench watches, were used by the military. Pocket watches generally have an attached chain to allow them to be secured to a waistcoat, lapel, or belt loop, and to prevent them from being dropped. Watch- es were also mounted on a short leather strap or fob, when a long chain would have been cumbersome or likely to catch on things. This pocket watch is a non-functional art piece which depicts various stories. The main charm of owning an art pieces by the Jangid family other than the intricate carving are the various compartments and the stories they depict. The pocket watch being a small piece opens up
to its very core. All the pieces have various compartments. There are two major compartments of this pocket watch. The body of the pocket watch has the traditional carvings of the Jangid family and is also made out of pure sandalwood.

The outer body of the pocket watch has fine carvings which are supported by structural columns. The unique feature that distinguishes the work of Jangid families work from any other sandalwood carving artist apart from the traditional motifsis are the peacocks that are aesthetically placed on most of their art pieces. The pocket watch also consist of a chain made entirely of sandalwood housing three compartments. These compartments house legendary heroes namely Prithvi- raj Chauhan, Maharana Pratap and Shivaji. These heroes are one of the most iconic heroes of Indian history and they are still worshiped in many parts of India.

The two major compartments that have been carved en- case some of the most iconic structures of Indian heritage which are the red fort and Taj Mahal. Both of these monuments signify different aspects. One of them symbolises eternal love whereas the other symbolises strength and magnificence. The only similarity between these object is the person who ordered their creation. They were both created by Shah Jahan.

The side opposite to Taj mahal houses the red fort. Red Fort is a world heritage site that is very iconic in its architectural details. Situated in Delhi, this fort is an ideal example to show- case Mughal architectural style of those times. Lal Qila or Red fort is one of the most magnificent palaces of the world. It was the residence of Mughal Emperor Shah Jahan. Delhi regained its lost glory when, in 1938, Shahjahan, after a reign of 11 years at Agra, transferred his capital to Delhi, thus giving birth to Shahjahanabad in Delhi. Later in 1639, the northern end of the town laid foundation to the Red Fort on the right bank of the Yamuna, which was completed after 9 long years. The red fort also houses another compartment within it which houses the Diwan- i –Khas. The Diwan-i-Khas, or Hall of Private Audiences, was a chamber in the Red Fort of Delhi built in 1648 as a location for receptions. It was the location where the Mughal Emperor Shah Jahan received courtiers and state guests. It was also known as the Shah Mahal.

The Taj Mahal is considered one the wonders of the world. Crown of the Palace is an ivory-white marble mausoleum on the southern bank of the river Yamuna in the Indian city of Agra. It was commissioned in 1632 by the Mughal emperor Shah Jahan to house the tomb of his favourite wife, Mumtaz Mahal; it also houses the tomb of Shah Jahan him- self. The tomb is the centrepiece of a 17-hectare complex, which includes a mosque and a guest house, and is set in formal gardens bounded on three sides by a crenellated wall. The Taj mahal that opens up in the pocket watch also houses additional compartment which opens up to coffin of Mumtaz mahal. Each and every aspect of the pocket watch is customisable. The buyer can add or reduce the elements.

Watch this youtube video to see how to open this masterpiece-

Shipping & Returns

· Professional worldwide delivery, monitored by our logistics experts

· Shipping fees, duties and taxes are included in the price

· 14 day free returns (except made-to-order items)
Care Instructions

Clean with soft dry cloth on a regular basis. In case of dust accumulation gently dust of the surface with a fine brush.
One Of A Kind

Original work with a certificate

Free Shipping Worldwide
Whatsapp Support: +91 8290383535
View full details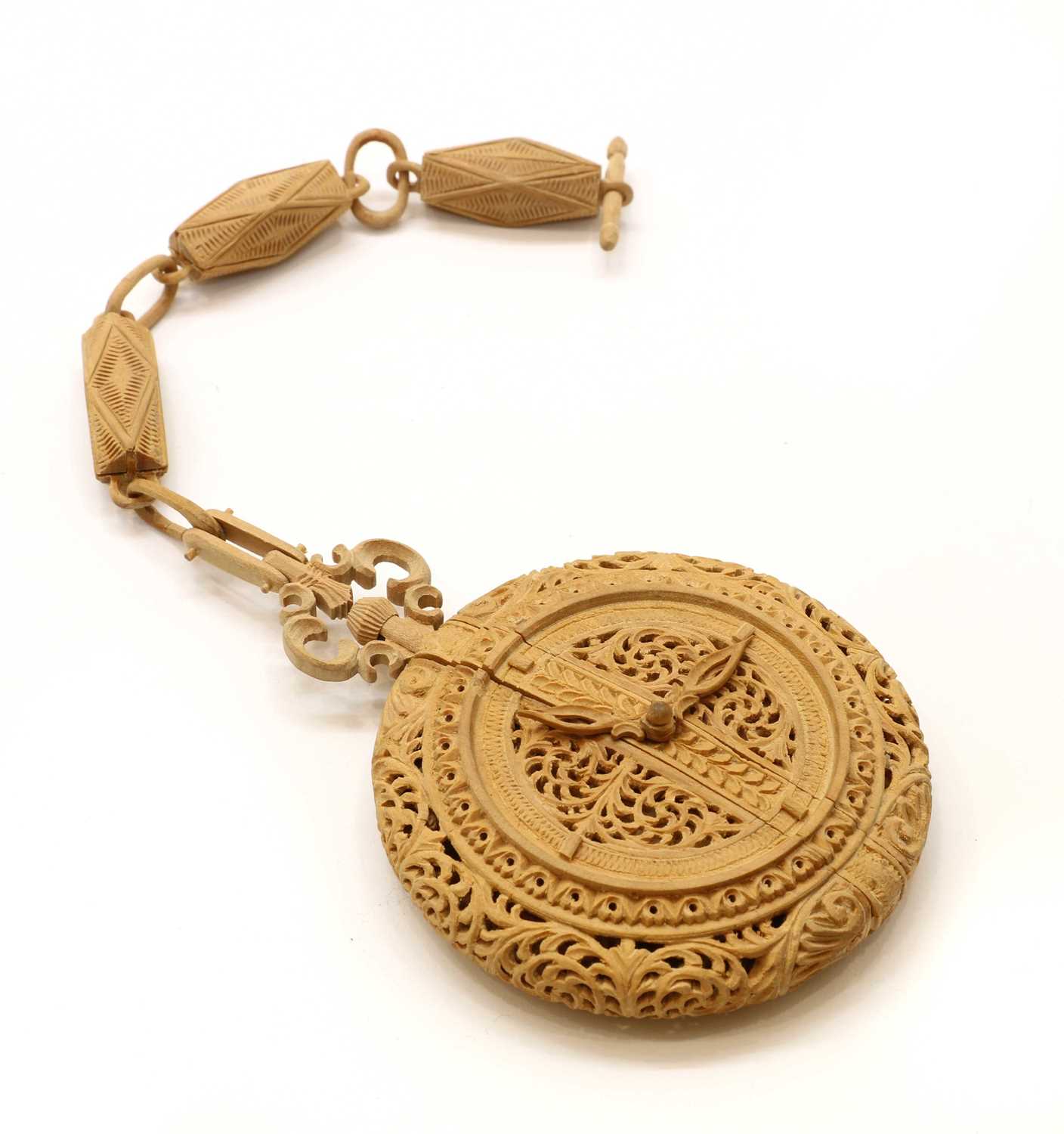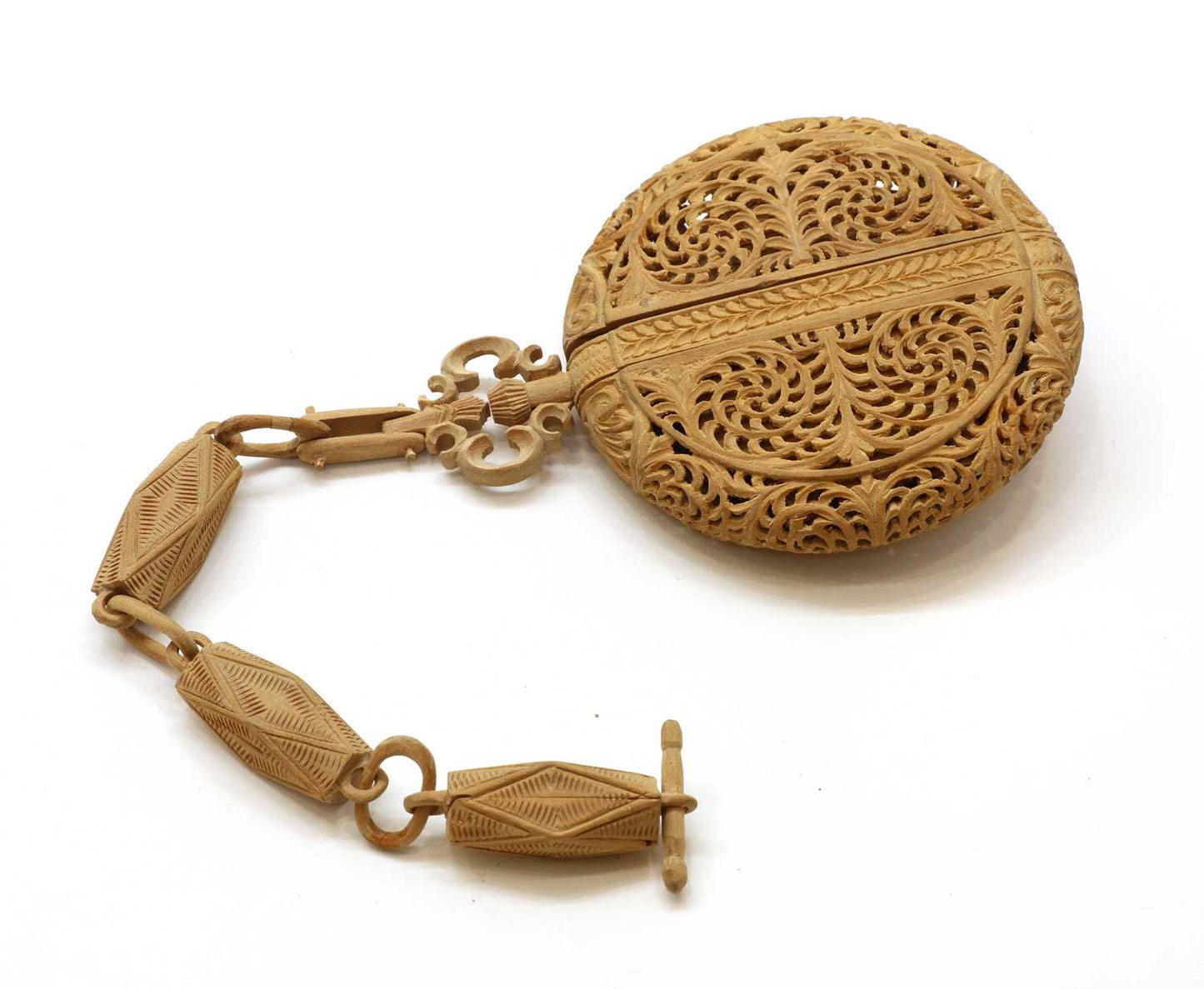 Customization
A very small collection of statues are presently on display. If you are
looking for a specific size or design for your idols please feel free to contact us with your specifications. Also, if we don't have a stock of any idols, we may be able to custom make one for you. we insist that the extremely detailed statues are handmade by Mohit Jangid & Team.
~ Mohit Jangid: Owner

I always say to our customers;
"The sculpture chooses you, you do not choose the sculpture. You just know when you find the right piece to bring into your home and into your heart."