Mr. R S Goenka, Founder of Emami Group
RS Goenka, an esteemed and eminent business tycoon, commands respect and admiration in the corporate world. Known for his affable nature and discerning taste, he is not only a shrewd entrepreneur but also a fervent patron of the arts. Emami, a colossal multinational conglomerate, boasts an extensive network spanning the globe. With a profound appreciation for talent and innovation, they have forged numerous fruitful connections through their online platforms. It is within this context that they encountered the remarkable work of Mohit Jangid.
Upon meeting Mr. Jangid, Emami was immediately captivated by his exceptional demeanour, unparalleled skill, and unwavering passion for his craft. This encounter left an indelible impression on Emami, prompting them to further explore Mr. Jangid's artistic endeavours. As they delved deeper into Mr. Jangid's portfolio, Emami's fascination grew exponentially. They found themselves inexorably drawn to his creations, becoming ardent admirers of his talent.
This newfound admiration solidified the bond between Emami and Mr. Jangid, laying the foundation for a fruitful and enduring connection between these two entities. From that moment onwards, Emami and Mr. Jangid fostered a mutually beneficial relationship, characterized by shared admiration, collaboration, and support. This alliance serves as a testament to the transcendent power of art, bringing together individuals and corporations in a harmonious celebration of creativity and ingenuity.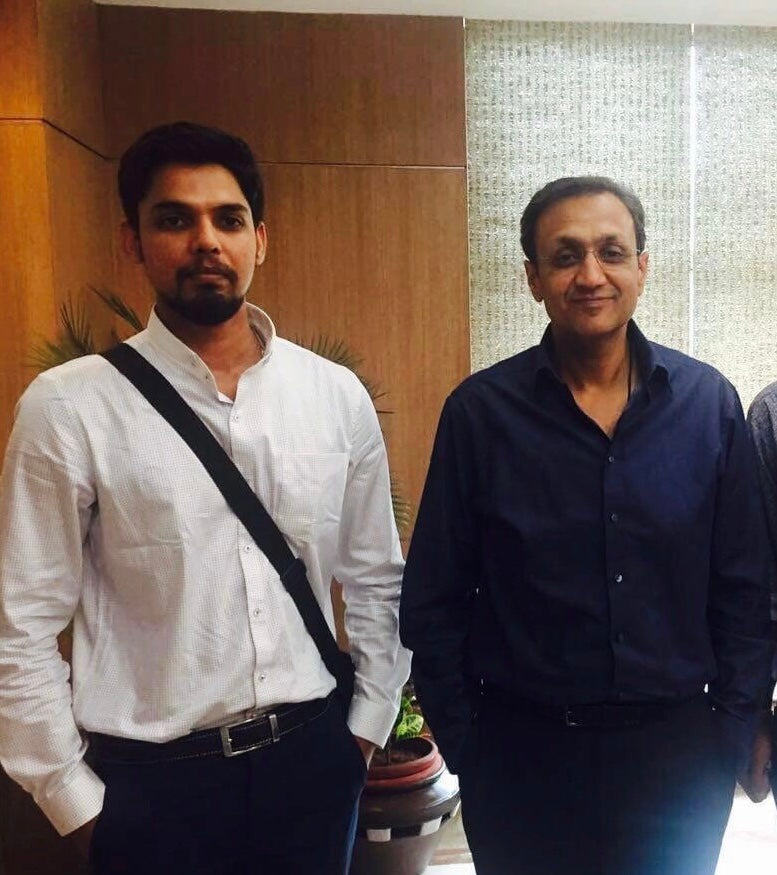 Mr. Anil Rai Gupta, Chairman of Havells India Ltd.
Anil Roy Gupta, Managing Director of the Havells Group, had the pleasure of discovering the talented Mohit online. Intrigued by Mohit's artistic sense and captivating behavior, Anil decided to connect with him. Impressed by their shared passion, they arranged a personal meeting in the vibrant city of Noida. He's been a frequent customer since.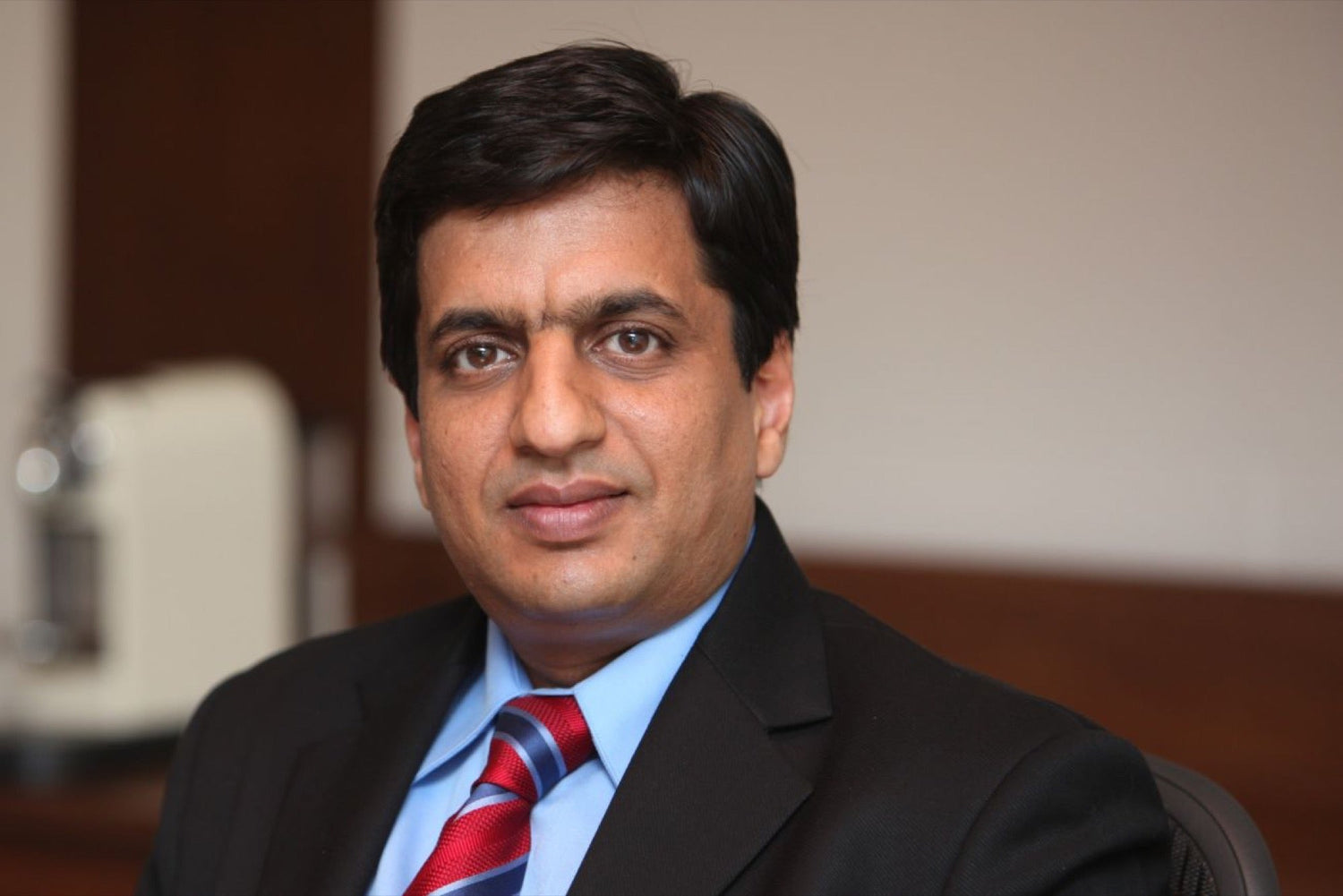 Sundeep Gupta, Vice-Chairman of Jakson Group
Mr. Sandeep Gupta , the CEO of Jakson Group, a prominent corporation, greatly admires the impressive work of Mohit. Their relationship has flourished through regular communication, leading to a strong friendship and a deep connection. Mr. Sandeep particularly appreciates the exquisite craftsmanship of Mohit's sandalwood carvings and eagerly anticipates each new captivating piece.
Mr. Arun (Art Collector) United States
Mohit has gained recognition and admiration from various collectors, including an esteemed art collector from California. The collector has heavily invested in Mohit's artistic creations and demonstrates a deep appreciation for his work. He is a key player in acquiring new and exciting masterpieces that Mohit creates. The collector's enthusiasm for Mohit's work is unmatched, as he is always eager to examine and understand the intricate details of any new creation.
Mr. Vinod Agarwal, Founder of Sunshine Group
Mr. Vinod Ji to explore Mohit Jangid's artistic endeavours further. As they delved into his portfolio, Mr. Vinod fascination grew exponentially, becoming ardent admirers of his talent. Their relationship is characterised by shared admiration, collaboration, and support, showcasing the transformative power of art in bringing individuals and corporations together to celebrate creativity and ingenuity.
Mohit always says, "You do not choose the sculpture , the sculpture chooses you."
Mohit's clientele boasts of prestigious names such as Emami, Havels, and Jackson Group, to name a few. His artistic prowess has also captured the attention of private art collectors hailing from the USA and India. His creations have garnered immense admiration and have been displayed in esteemed private museums across the United States. Notably, his masterpieces have also been acquired by several influential politicians and industry moguls, including the likes of Radhika Merchant.
Mohit's exceptional talent and unique vision have established him as a force to be reckoned with in the realm of art and design. In a serendipitous turn of events, a Malaysian Industrialist and avid art collector, stumbled upon the online presence of Mohit and his team. Recognizing the exceptional skill and talent of this group, the gentleman generously offered them a substantial contract. In addition to this, he provided unwavering support towards his team of master craftsmen and the construction of a brand-new workshop. Notably, he also extended a helping hand in expanding Mohit's business in Malaysia, a gesture that he graciously welcomed. Truly a remarkable display of faith in the abilities of Mohit and his team, this partnership has undoubtedly paved the way for an exciting future filled with boundless opportunities and endless possibilities.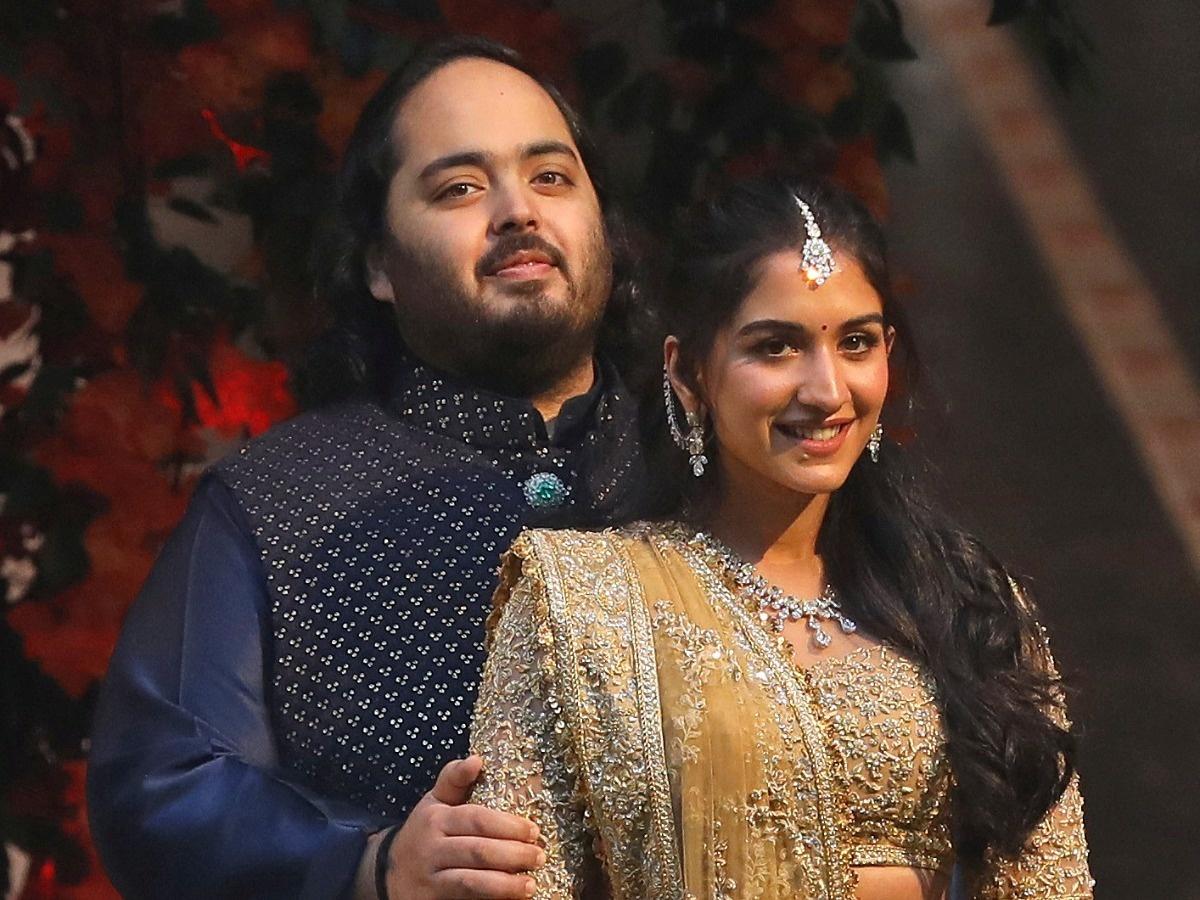 Radhika Merchant
Radhika Merchant is the daughter of Indian businessman Viren Merchant (CEO of Encore Healthcare)
Radhika Merchant is fiancée of Anant Ambani.
Also Bought Sandalwood Carved Hand Fan From Mohit Jangid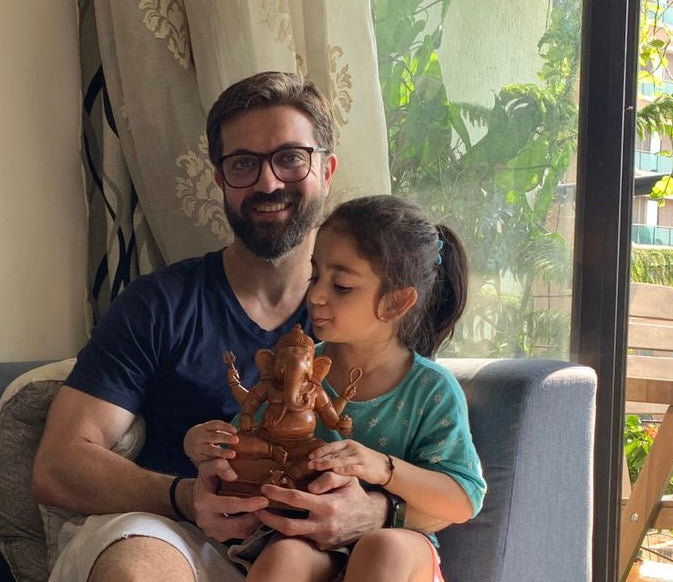 Mr. Tushar Jalota. Movie Director
Mohit's Art also appreciated by Mr. Tushar Jalota and his wife Sharada Karki Jalota. as mohit said he get a chance to meet Mr. Tushar at his house in Mumbai, it was amazing experience to discuss about his movies and sharing our art experience with him.
Mr. Jorge Flores ( Miniature Art Collector )